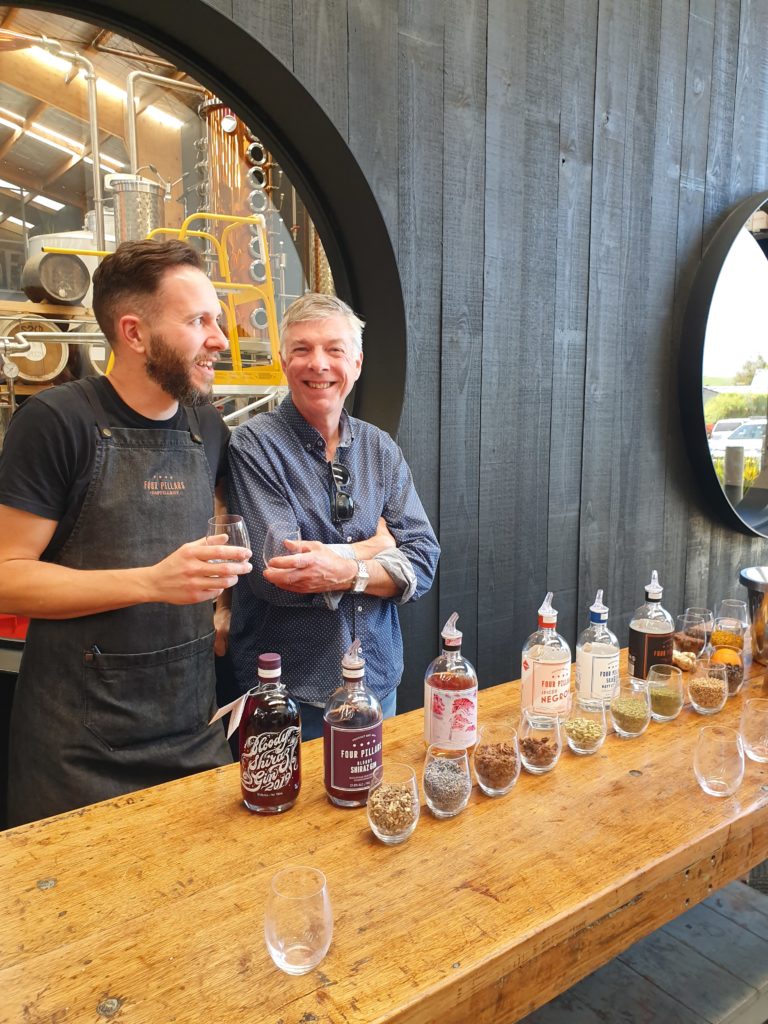 On Monday 18th of November, a day off from a Perfect Day Tour, I had a chance to indulge in a tasting at Four Pillars Gin Distillery in Healsville Yarra Valley.
As a dear friend of mine had a visitor from the U.S staying with him, who also happened to be a big gin fan, I offered to take them on a casual visit to Four Pillars Gin Distillery.
I asked for B.P. to host our tasting, as he is always entertaining and conducts a friendly, informative session.
I hasten to add that all of the team members at Four Pillars conduct wonderful tastings. It  is just that I have developed a comfortable and friendly repore with B.P over the last 2 years, so he was a good fit for the tasting.
After the tasting,my friends bought a bottle of the original Four Pillars Gin – and enjoyed classy Gin & Tonics that evening.
Thanks B.P. and all at Four Pillars, we all had a wonderful time with you.
We love taking our happy customers to Four Pillars, so if you love gin, check out their link below – and we can craft a bespoke tour for you.
www.fourpillarsgin.com.au