I noticed a few photos on social media a fortnight ago of ripening Pinot Noir grapes in the Yarra Valley. I was delighted and surprised to take a few shots of beautifully ripening grapes at Greenstone Vineyards in Yarra Glen.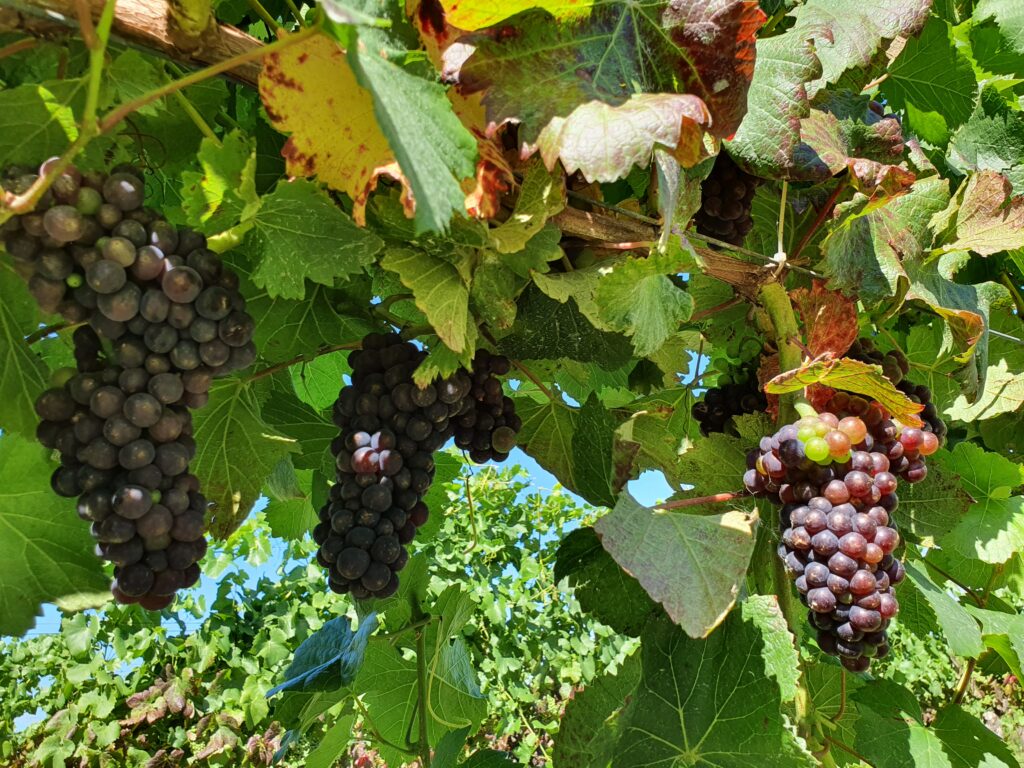 The above photo is from a Perfect Day Tour on the 8th of January. The Pinot Noir bunches were far more advanced than I had expected. They look healthy and delicious – with that classical 'pine cone' shape that gives the grape variety it's name.
Greenstone Vineyards are located in Yarra Glen, which is often referred to as the valley floor. The low lying area of the valley floor region can be slightly warmer during the growing season than the Upper Yarra Valley.
I was fortunate to host another tour to Greenstone on 22nd of January. I was keen to find out how the ripening, also known as veraison, was progressing.
As you can see, this bunch has developed a uniform dark blue/ purple colour.
Most importantly, after a very cool ripening period, the grapes look happy and healthy. Yea! After the year that was 2020 – I think we all deserve some lovely Pinot Noir from the 2021 vintage!