This year, I have decided to take the plunge, and sign up to Febfast. This means that for the month of February 2021, I am abstaining from alcohol.
Febfast raises funds to help and support young people who are experiencing drug and alcohol problems. This is a great incentive to stick to my plan for the entire month.
If you are interested in making a small donation to the cause, here is the link
https://febfast.org.au/steven-alexander
Anyway, as a fitting farewell to my wine drinking for the month, I decided to dig deep, and pull out a bottle of Birks Wendouree Shiraz – 1990.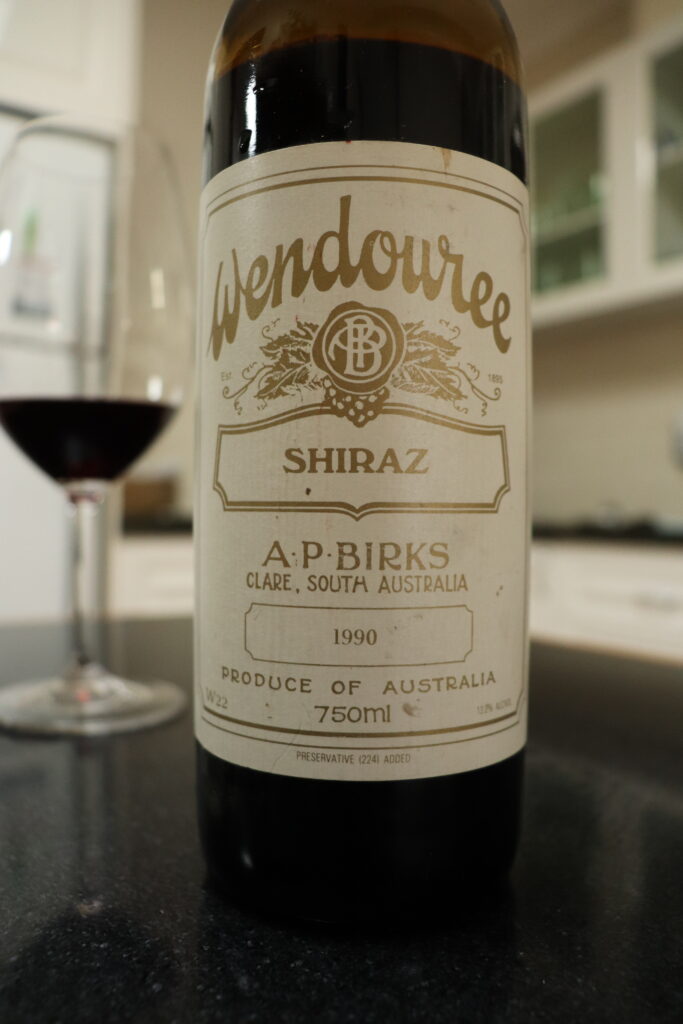 This classic wine from the Clare Valley is now 31 years old. It was a delight to enjoy such an iconic wine, that I have been lovingly cellaring for all of those years.
Being such an old wine, the cork had become quite soft. This made it difficult to extract from the bottle, and broke down whilst I was trying to remove it. With remnants of cork now in the bottle, I therefore needed to strain the wine  through a tea strainer and paper towel filter. Not ideal for keeping oxygen away from the delicate and aged shiraz.
Tasting
Birks Wendouree Shiraz 1990 – Clare Valley
Mid – deep red with an autumnal hue. No loss of colour or browning on the edge.
Complex aromas of violet, earth, cooked and cured meats and red baking spices. No signs of oxidation, cork taint or brett!
Seamless medium bodied palate. A subtle "hello" from ripe red to dark fruits. Softness and glycerol texture coats the mouth. Beautiful silky texture.
The aromatics continue to lift from the glass, giving much pleasure to the drinking experience.
Delicious with simple roast lamb, pesto gravy and home grown veggies.
As older wines are somewhat fragile, they often fade within a few hours of being opened. Because of the difficulty in extracting the cork, this wine was exposed to more air than I would have liked. Therefore, this lovely old wine started to oxidize after about 1 1/2 hours of being open.