Perfect Day Tours is owned and operated by Steven Alexander. Steve is an accredited, experienced tour guide and driver, operating in the regions listed on our home page.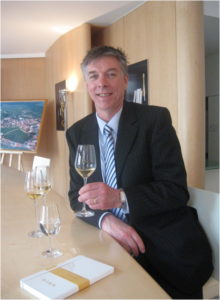 As well as Steve, we are proud to have a select team of hand picked and dedicated tour guides to help deliver your Perfect Day.
Prior to starting up Perfect Day, Steven worked for many years as a Fine Wine Manager at one of the leading liquor retailers in Melbourne. During this time he was fortunate enough to taste many of the best, and most highly regarded wines produced from the premium regions in Australia.
Constructed around these wines, Steven initiated and hosted many highly successful wine and food pairing dinners for his loyal customers, and worked with local chefs to match food and wine via degustation dinners.
All for the noble cause of wine education, of course!
Between 2005 and 2017, Steve served as a member of the Tasting Panel for one of the leading Australian wine retailers. His palate, experience and knowledge are highly regarded within the Victorian wine industry.

Steve has also structured dinners to highlight the great wines of Bordeaux, Burgundy, the Rhone Valley & Italy.
Having a love for Victorian wines, Steve is happy to inform and educate his tour guests  with regard to the diversity and incredible range of wine types and styles to be found within the magnificent cool climate regions of Victoria.
Compared to the other states in Australia, we are fortunate indeed to have four magnificent wine regions – within an hour's drive of the Melbourne CBD!
Steve has also been lucky enough to have visited and tasted at many of the Chateaux, Domains and Estates in Bordeaux, Burgundy & Champagne.
Steven is W.S.E.T trained (Wine & Spirits Education Trust), and is an

experienced wine educator and facilitator.